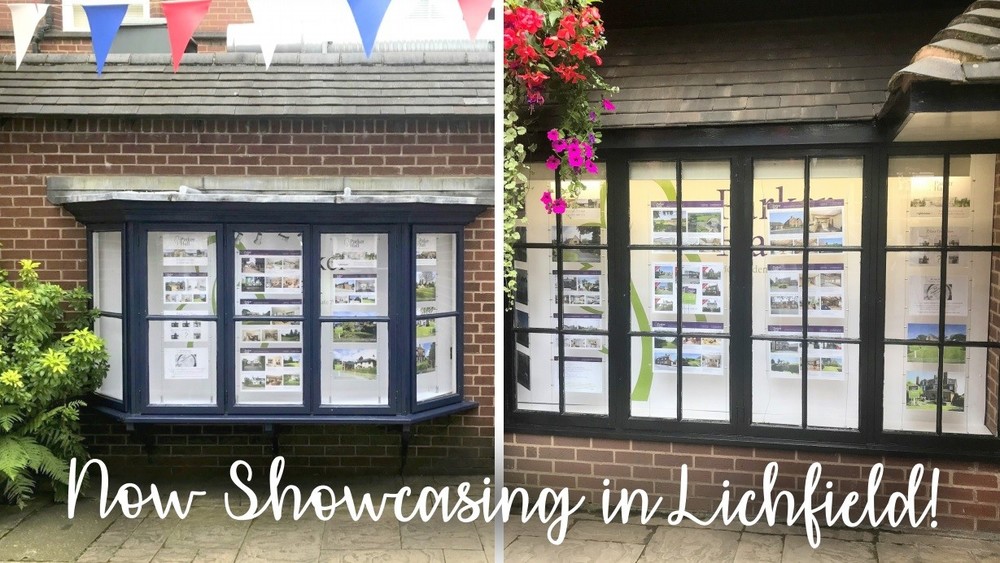 Now Showcasing in Lichfield City Centre!
Here at Parker Hall we consider going the extra mile to be one of our strengths, and we are proud to announce that we have recently acquired two showcase windows within Tudor Row in Lichfield! As an area which benefits from regular footfall seven days a week, Tudor Row is home to a range of boutique shops, cafes and a florist and serves as a direct route from Wade Street to the Garrick Theatre. 

Another benefit of selling your home wth Parker Hall will be each and every one of our properties will be displayed here at this sought after location, with the displays being updated on regular basis. Proactivity is key in selling your property and we do hope this asset will aid Parker Hall in getting our stunning homes out to a new market in the centre of Lichfield.

Next time you are in Lichfield drop by to check out our fabulous new Showcase!