The Conveyancing Process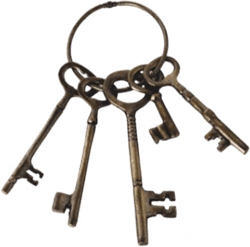 Conveyancing involves legally transferring home ownership from the seller to the purchaser. The process begins when a Seller formally accepts an offer from a Purchaser and ends once keys are passed over to the new owners. Understanding what each step involves will help ensure there are fewer surprises along the way.
Throughout the process, our branch-based Sales Progressor will work for you alongside your solicitor/conveyancer to ensure your buying and selling experience runs as smoothly and as stress free as possible. With over twenty years experience in her role, our Sales Progressor's job is to guide you each step of the way, keeping all parties fully informed and up to date at every stage.
On the occasion where the process is delayed due to adverse surveys or legal queries etc, our objective is to eliminate concern for those involved by keeping all parties fully informed of any actions which are being undertaken to resolve issues.
We will provide you with your regular progress updates and are always on hand to answer any queries, big or small… We are only a phone call away.
Help hint: Parker Hall are more than happy to advise you on a Solicitor should you need assistance. We also have a carefully selected team of Surveyors and Financial Advisors we work closely with to ensure the best service for our clients as an all round package
Sign up to
property alerts
Get updates on new properties matching your prefered search criteria.
Sign up now.
Property alerts
Request a valuation
Why not take advantage of a free market appraisal of your property?

Find out what your property is worth.
Request a valuation