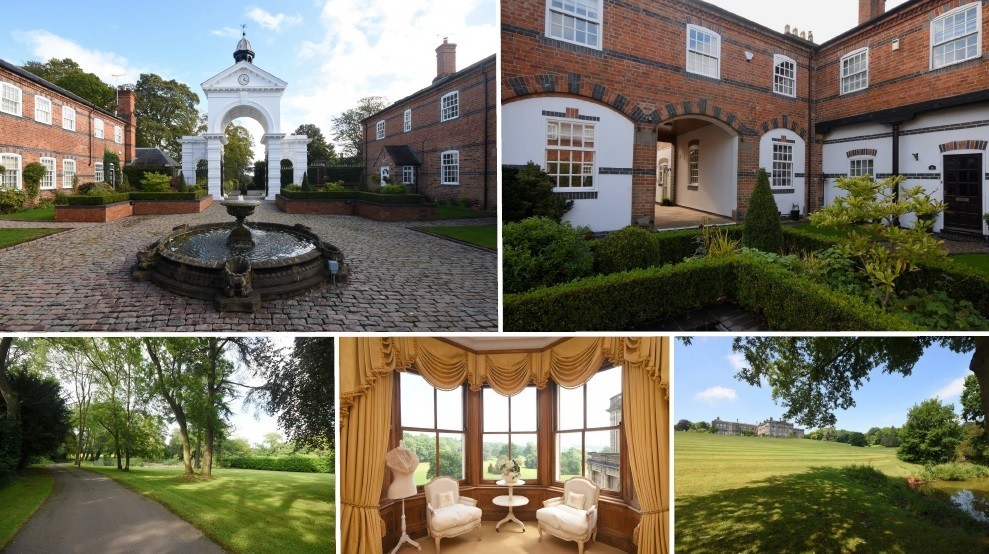 History
The History of Rangemore dates back as far as the 1900's when Rangemore Hall received a visit from King Edward VII as a guest of Lord Burton. The hall has since been converted to a beautiful, fully equipped estate, consisting of 27 restored properties. These Grade II listed properties showcase original Victorian features such as high ceilings, surrounded by impressive maintained grounds.
Community
The small village of Rangemore has bounds of community spirit, forming their own Management Company for Rangemore Mews under the name of Rangemore Hall Mews Management Co. Ltd. All residents are included in this committee, and all new residents will receive a warm welcome with their very own 'Welcome Pack'. The formation of this committee has resulted in an immaculate area to live, with views of pristine grounds within a friendly and neighbourly community.
Accessibility
Although situated within a quiet haven, Rangemore has a list of impressive transport links, making it an ideal village for keen commuters. The village is situated just a 5-minute drive from the a38 and within a close range of fast train links to London and surrounding cities, as well as lying between two Midlands airports. This makes it the perfect place to enjoy the peace and quiet of a rural setting without being excluded from city life.
Village life
Rangemore is a small village surrounded by other similar villages including Barton under Needwood, Yoxall, Hoar Cross and Tutbury. These villages boast impressive amenities including local farm shops, a great choice of traditional pubs and Barton Marina. The village is also enclosed within miles of farmland and the famous Bluebell woods, providing scenic walks that can be enjoyed by the whole family.
Education
Rangemore offers local access to an array of local, high quality education for children. There is a primary school within the village, as well as being in the catchment area for the Outstanding John Taylor High School within Barton under Needwood. There is also access via bus routes to two local private schools; Denstone College and Foremarke Hall, making it the perfect family village to provide your children with an impressive education.