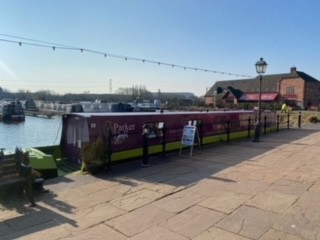 Here is some lovely feedback left by one of our buyers, who has just completed on a property...
'Laura made my purchase far easier and tolerable by keeping me informed, updated and reassured and was an amazing mediator between myself and the vendor. Her attention to detail and friendly manner kept me going when I thought I was ready to throw the towel in! A big thank you and I will be spreading the word about the Parker Hall service as it is amazing.'
It is always amazing to here our agents have made buying and selling that little bit easier!