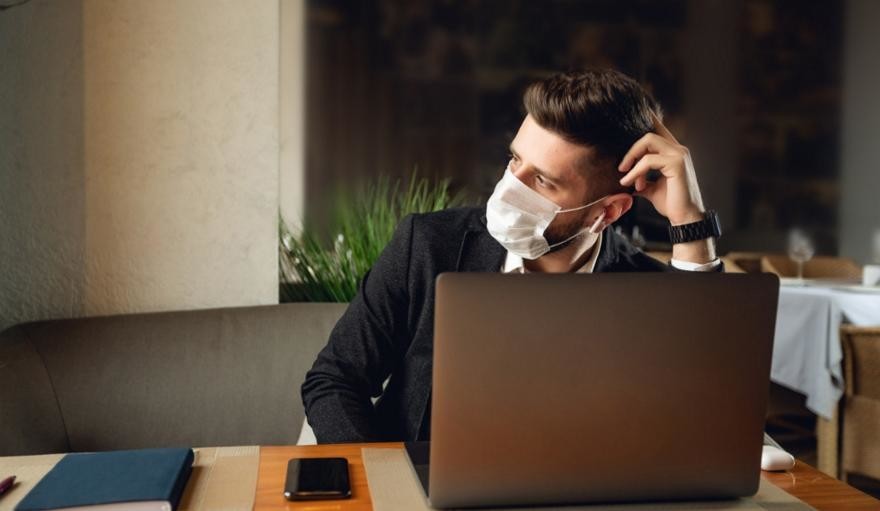 Estate agencies, cafes and restaurants should be first to re-open, says report
A report by leading business figures recommends that property industry is key economic 'multiplier' and should be one of first sectors to resume trading.
An independent report that recommends how to ease the economy out of the Coronavirus crisis has said that estate agents should be one of the first business sectors to resume trading.
Written by Conservative peer Lord Ghadia and GlaxoSmithKline's chairman Sir Jonathan Symonds, the report has been submitted to ministers as they seek advice on how to revive the economy without compromising the nation's health.
The report says that estate agents are one of the groups of businesses who have the widest potential impact as economic revival 'multipliers' but with minimal risk of spreading infection among the population further.
Estate agency branches re-opening would be joined by restaurants and coffee shops as the government tries to prepare the population to 'learn to live' with Covid-19 in the coming months prior to a vaccine being developed in approximately 18 months' time.


These businesses have also been highlighted in the report because they would stimulate the agriculture sector in the UK as well as returning thousands of furloughed staff to full-time work.
The report by Ghadia and Symonds comes just before an expected announcement this evening by the government that the lockdown is likely to be extended for another three weeks until May 7th.
"We need to avoid a stop-start economy which would sap public morale and damage business confidence yet further," the report says.


This is great news for estate agents nationwide and we hope the reopening can happen as soon as it is safe to do so!
*Content  credited to The Negotiator. Image credited to google.com