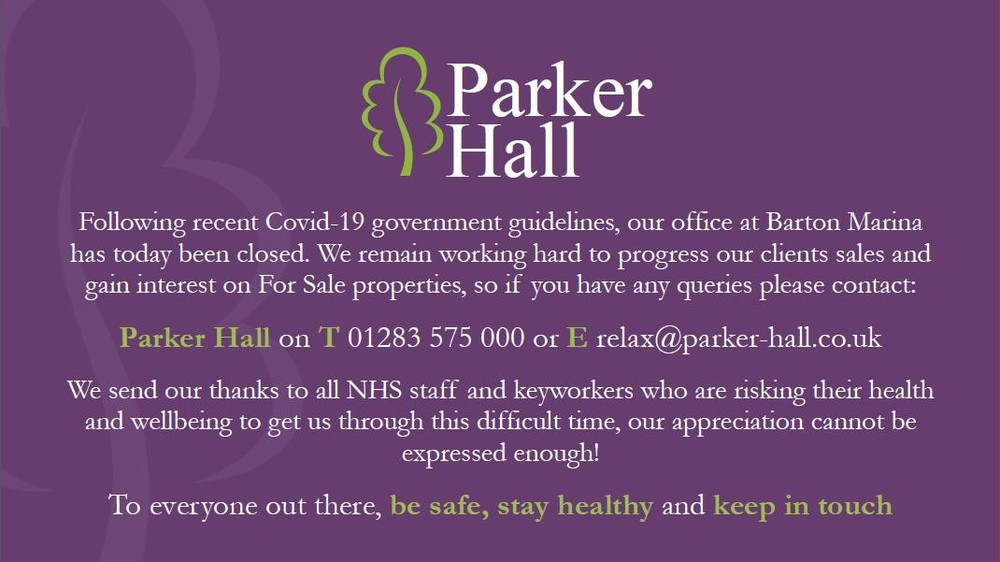 A message from Parker Hall
We have regrettably taken the decision to close our office today due to recent government guidelines anf to ensure the protection of our staff, clients and vendors.
The decision to close has not been made without careful consideration, but Parker Hall feel that this is the most responsible way in which we can assist in the containment of Covid-19.
On a positive note, we have agreed a sale on a property this afternoon and have more new instructions which will be coming to market shortly, so although we will be doing our utmost to adhere to the government guidelines we do not anticipate activity to halt at this stage. We will be doing all we can to assist enquiries over phone and email to continue in our efforts to sell our properties so please do keep in touch on 01283 575 000 or relax@parker-hall.co.uk.
Stay healthy and well and keep your families safe. And we would like to give a special thanks to all those key workers risking their own wellbeing to battle these unusual times on our behalf. Our gratitude cannot be expressed enough.